Zoltán Kiss- Area Sales Manager - East Europe - Endrich GmbH.
New generation of Dlogic industrial touch computers
8 November 2016

Summary :
One year ago we introduced our first Touch Display Computers appearing in our delivery program, which are slim, attractive Panel PCs offering allinone human interface solution in many industrial applications. Today we have further developments to write about, a new generation of these PCs appeared with enhanced features, like new board support package, higher processing power and better connectivity to users' hardware environment. DLOGIC's panel PCS are not anymore just "smart displays".
---
These devices are designed for rapid implementation into industrial equipment, appliances, vending machines, marine, trucking, healthcare devices and are suitable for indoor, outdoor and harsh environments. DLOGIC Touch Display Computers integrate a color display, a projected capacitive touch sensor and an embedded computer into a stainless-steel housing with an aluminum frame creating a solid, rugged assembly protecting the sensitive parts. They come with many standard interfaces and are configured with Linux ready for loading and running the applications. The Touch Display Computer provide a cost effective and fast track to equip end users' product with state-of-the-art touch-based user interfaces and enhanced embedded computing power.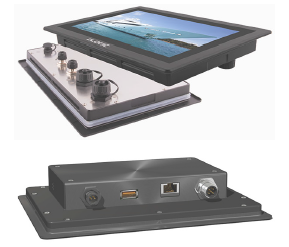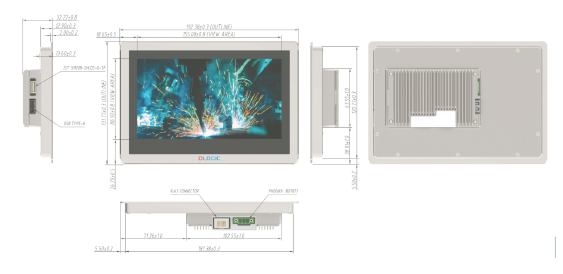 These Touch Display Computers ready for simple integration into the endproduct, therefore provide fast time-tomarket. As the supply is guaranteed for more than 7 years, there is a low development risk.
The display quality is guaranteed by the Ultra-wide angle TFT LCD display with high brightness LED backlight and optically bonded optional safety glass. The slim metal housing makes them elegant, the range of high reliability standard interfaces offer technical advantages.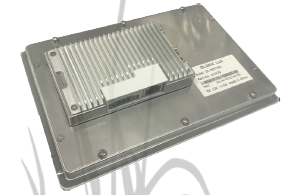 The Software Board Support Package includes HTML5, JAVA, QT, 2D, 3D Graphics and Video Playback features The design is supported by a highly skilled engineering team.
The DLogic Touch Display Computer hardware and software environment is optimized for quick adaptation and customization to specific product requirements. To get started we recommend purchasing one of the standard development kits, which are available in all sizes and provide all of the 'out of the box' hardware and software tools required to get development going within hours. Should users need a support, the inhouse engineering team provides this during the entire engineering process.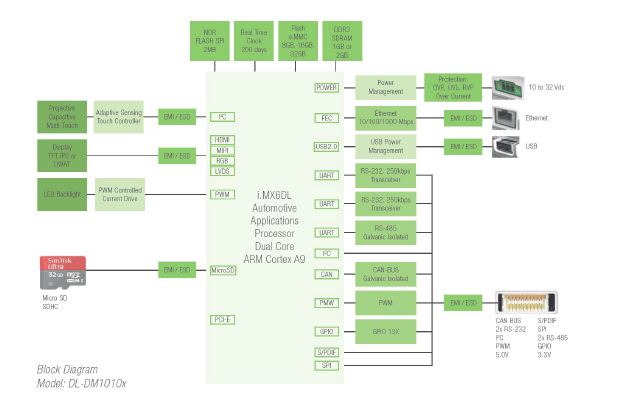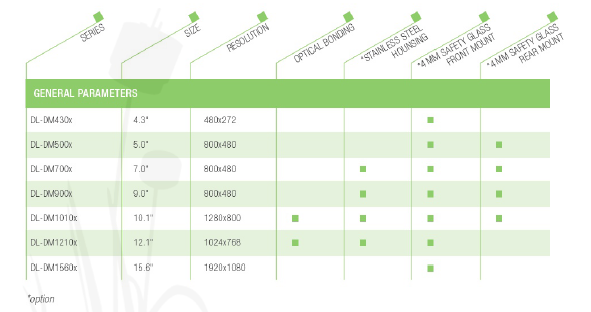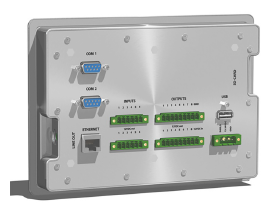 If the standard Touch Display Computers do not offer a required feature, we may provide customized solutions tailored for the application needs. Typical customizations include special housing and mounting solutions, display and touch panel alterations, additional external interfaces, software board support enhancements and software application development including graphical user interface (GUI) design.
The DLogic Touch Display Computers are available in two major series in various sizes: the "i" models are equipped with NXP / Freescale Industrial i.MX6ULL Cortex A7 ARM microprocessors and the more enhanced "x" families are organized around the NXP / Freescale Automotive i.MX6DL Dual Core Cortex A9. Both offer 1GB DDR3L SDRAM, 2MB NOR Flash and different sizes of e.MMC flash drives. Detailed feature lists are available upon request. Endrich's main projects up to now are usually industrial Human- Machine-Interface products, such as control units, vending machines. However harsh environments, such as laboratory, food-processing, truck and marine applications as well as healthcare and medical appliances also require these rugged solutions.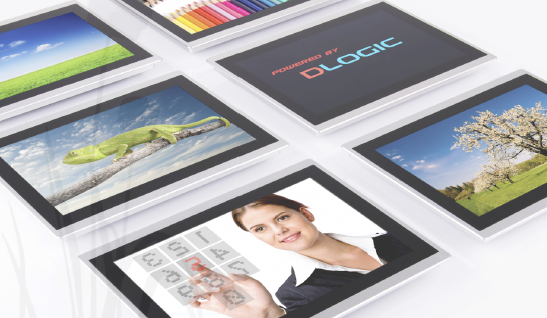 ---
|
Share on Facebook
|
Share on LinkedIn
|
---
References
This article has been published on the following locations: