Kiss Zoltán - Export Manager - Endrich Bauelemente Vertriebs GmbH
E-IoT platform 2021
27 March 2021
Summary :
A major challenge we face today is digitalization of industrial processes, extending machinery with low power, feature rich microcontroller-based electronics to collect sensor readings and forward data with LPWA communication channels to a Cloud Database in order to build up the "BIG DATA" - the knowledge base of the future, and the elementary food of Artificial Intelligence. A mass of sensor readings needs to be organized into central databases for future processing, so as to meet the expectations of Industry 4.0. The Internet of Things (IoT) provides the ecosystem to deal with this challenge.
---
As a component distributor Endrich Bauelemente Vertriebs GmbH is fully engaged in supporting IoT projects of its customers and developed an IoT Device family based on key components provided by its leading suppliers. As each and every customer require different mix of functions, the product family acts as a demonstration system and the E-IoT platform offers the following services:
Hardware family based on "open source" concept, all schematics, design layout are available for free to our registered customers
Free data collection and data visualization services to the users of the Endrich IoT concept, such as free access to the Endrich Cloud Database Service and the Endrich Data Visualization Gateway
Free hardware and software guide available on a dedicated website of the platform at http://e-iot.info
Additional services:
Key components to be used for IoT design are available at Endrich, amongst others sensors, microcontrollers, communication modules, aerials, lithium batteries and all commodities necessary for powering, tuning, filtering and protecting the finished product
Modular, out of box IoT hardware board family is available as demonstration boards or as final solution
Professional knowledgebase is available for the customers including software samples, connection diagrams, interfacing and circuit design support.
The hardware family is constantly developing, today there are several boards available:
Endrich IoT Board v052 offers all three major functions of IoT devices : sensing, controlling and communication. The board is battery powered, its operation is based on RISC-V micro-controller architecture and offers a low power wide area networking by using an NB-IoT/LTE-M/2G GSM modem.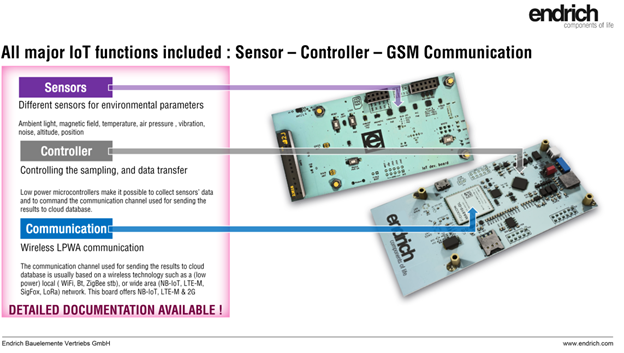 E-IoT platform offers a variety of external sensor boards, which can be connected to the mainboard (E-IoT SBC or other MCUs) via standard interfaces such as I2C or SPI or proprietary interfaces like the Endrich Long Distance I2C port, which supports extended range up to 50 meters.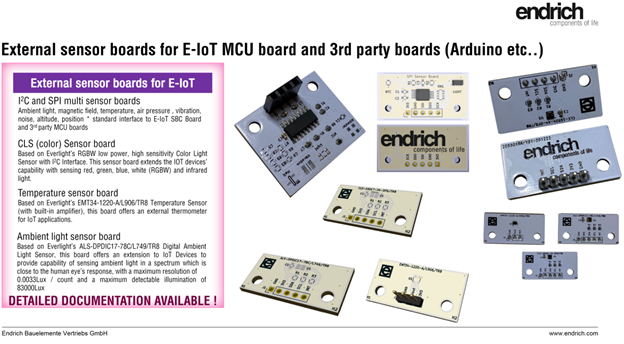 As new feature to extend the E-IoT platform, we introduced display solutions in a form of external boards based on different display standards such as pmOLED or TFT. These boards can be connected to either E-IoT SBC board or 3rd party MCU boards (Arduino, ESP32, Raspberry etc.) via standard interfaces.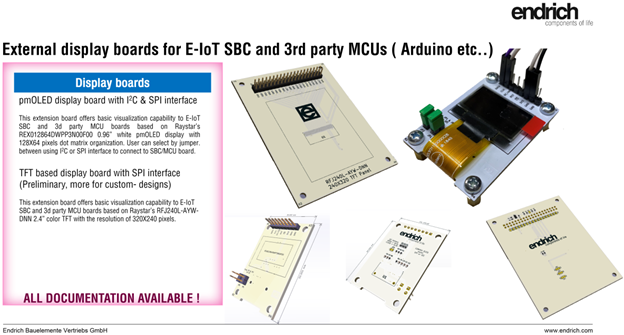 Sensor readings are stored in a customer specific dedicated area of Endrich Cloud Database System and can be visualized through Endrich Visualization Gateway, a special website made for each E-IoT SBC boards and customer devices.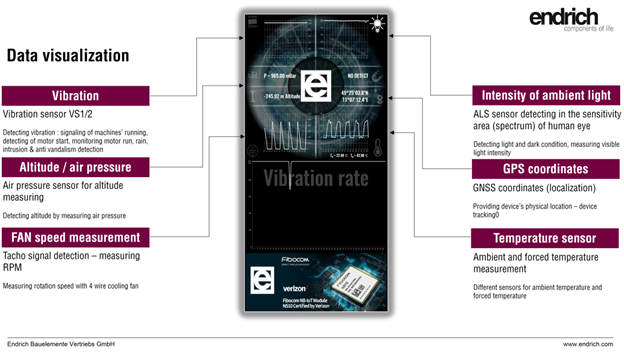 More information about the Endrich IoT Ecosystem, its open source hardware platform, the dedicated software services and free code samples for the embedded software can be found at http://e-iot.info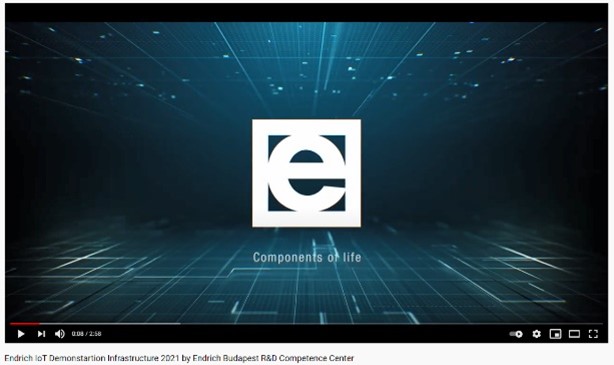 A video about the award winning E-IOT platform, the Endrich IoT EcoSystem is available on the https://www.youtube.com/watch?v=OcH8h1u43Egl link or by scanning the QR Code.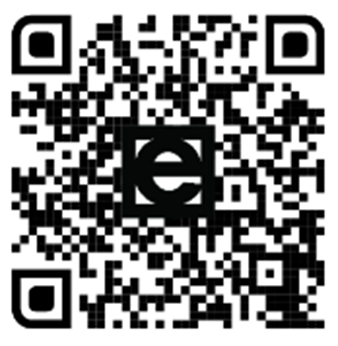 ---
|
Share on Facebook
|
Share on LinkedIn
|
---
References
This article has been published on the following locations: